TANGGUNG JAWAB PEMBERI KERJA TERHADAP PEKERJA YANG MENGALAMI KECELAKAAN KERJA BERDASARKAN PERATURAN BPJS KETENAGAKERJAAN
Tiur Lely Suriani Hutagaol

Universitas Pelita Harapan

Andy Sihombing

Universitas Pelita Harapan
Abstract
BPJS Employment is a new era in the national social security system for Indonesian workers. This study aims to determine the benefits of JKK and the employer's responsibility for fulfilling JKK benefits for workers who experience work accidents. This research is normative legal research. The data used are applicable laws and regulations and legal theory as well as expert opinions sourced from literature studies. Data analysis was carried out qualitatively with a statutory approach. The results of the study show that the benefits of JKK for workers who experience work accidents or work-related illnesses include health services, compensation for temporary incapacity to work, compensation for disability or death, and rehabilitation and scholarship assistance to participants' children who are still in school if the participant dies or has permanent total disability. The employer's responsibilities are: for workers participating in JKK BPJS Ketenagakerjaan to pay dues, obliged to pay JKK benefit shortfalls if reports of wages are not in accordance with the truth, continue to pay wages if workers are unable to work, prohibited from layoffs, required to report work accidents to BPJS Ketenagakerjaan and to employment agencies, and are required to take care of claims for JKK benefits to BPJS Ketenagakerjaan. For workers who are not yet participants of Employment BPJS, employers are required to fulfill all JKK benefits the same as BPJS Employment participants, responsibility for violations is subject to administrative sanctions and there is an opportunity for criminal processing by labor inspectors.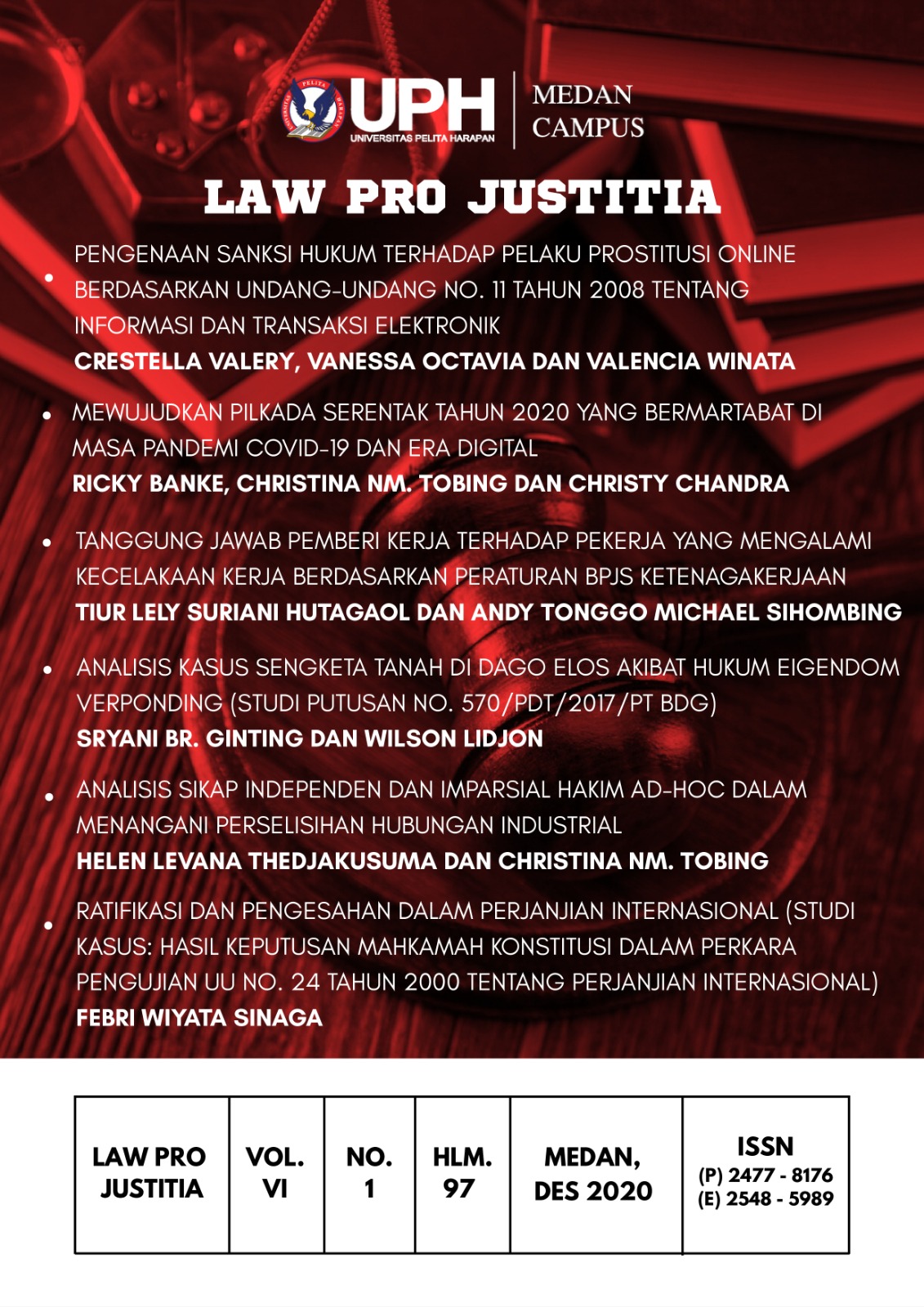 How to Cite
HUTAGAOL, Tiur Lely Suriani; SIHOMBING, Andy. TANGGUNG JAWAB PEMBERI KERJA TERHADAP PEKERJA YANG MENGALAMI KECELAKAAN KERJA BERDASARKAN PERATURAN BPJS KETENAGAKERJAAN.
Law Pro Justitia
, [S.l.], v. 6, n. 1, p. 34-53, jan. 2021. ISSN 2447-8176. Available at: <
https://ejournal-medan.uph.edu/index.php/lpj/article/view/623
>. Date accessed: 28 may 2023.